Product images are not shown actual size. Check measurements carefully, it is helpful to compare with something you already own!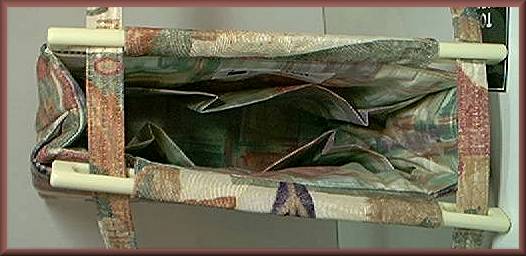 SEE ALL THE HANDY FEATURES!
When you look at the inside of a Classic Toby Weston bag there is a complementary fabric lining (varies by bag), and 5 pockets between both sides...they are various sizes, including one for just a pen or two. The bottom has a removable stiffener board that is covered with a pocket slot to store valuables secretly.
The adjustable strap can be short or long on shoulder, and when worn, the weight of your bag locks the top closed!
Can be dry cleaned, travels well because it packs flat, and is made in California!
Click here to return to artist page!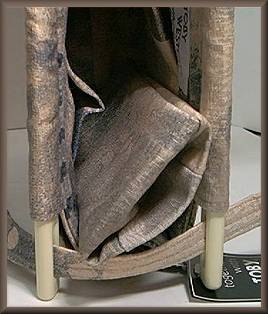 All images, text, code and logo on this website are the property of The Artful Soul,
and cannot be copied or used without our express written permission / www.artfulsoul.com